BEYOND THE GRAND LANDSCAPE:
A Guide to Photographing Nature's Smaller Scenes
WHAT'S INCLUDED
We wrote our ebook, at 174 pages with over 250 photographs, to help photographers develop field practices and a mindset that helps to see and discover these scenes, as well as learn the techniques to capture them in the field. Please see the preview below for a full table of contents and sample pages from the PDF ebook.
Beyond the Grand Landscape includes:
Twelve key creative concepts and field practices to help you discover and photograph a diverse array of small scenes
Exercises to facilitate your learning and application of the concepts in the ebook
Field techniques for creating natural abstracts, macro, flowers, and foliage photographs using a simple kit of equipment
Foundations of photographic composition and technical fundamentals
A discussion of the importance of light, weather, and atmospheric conditions in photographing small scenes and how you can these conditions to your advantage
A discussion of mood and its importance in establishing an emotional connection to viewers
Interviews with inspiration and photographs from four talented photographers, each with a deep portfolio of intimate landscapes and small scenes (Justin Reznick, Alex Mody, Robin Black, and Greg Russell)
A showcase of twelve of our images, including a discussion on composition, light, mood, our thought process while in the field and post-processing choices for each
Photo processing fundamentals and essential techniques, including examples of three of our photos from start to finish
More than 250 images to demonstrate these concepts in a practical and immediately applicable manner.
Among artistic disciplines, and even among other photography disciplines, landscape photographers are faced with an enormous challenge: the scenes we photograph are real and are not created with any input from the photographer. Instead, we have seek them out. There is no blank canvas to start, but rather a rich tapestry of existing materials that the photographer has to make sense of and showcase in a way that reflects their artistic vision.
Beyond the Grand Landscape is about removing restrictions and expanding the domain of the subject matter that you photograph - to move beyond grand landscapes photographed during the golden hour and to include smaller scenes and intimate details that are everywhere and available to photograph in all types of light throughout the day.
SAMPLE PAGES FROM beyond the grand landscape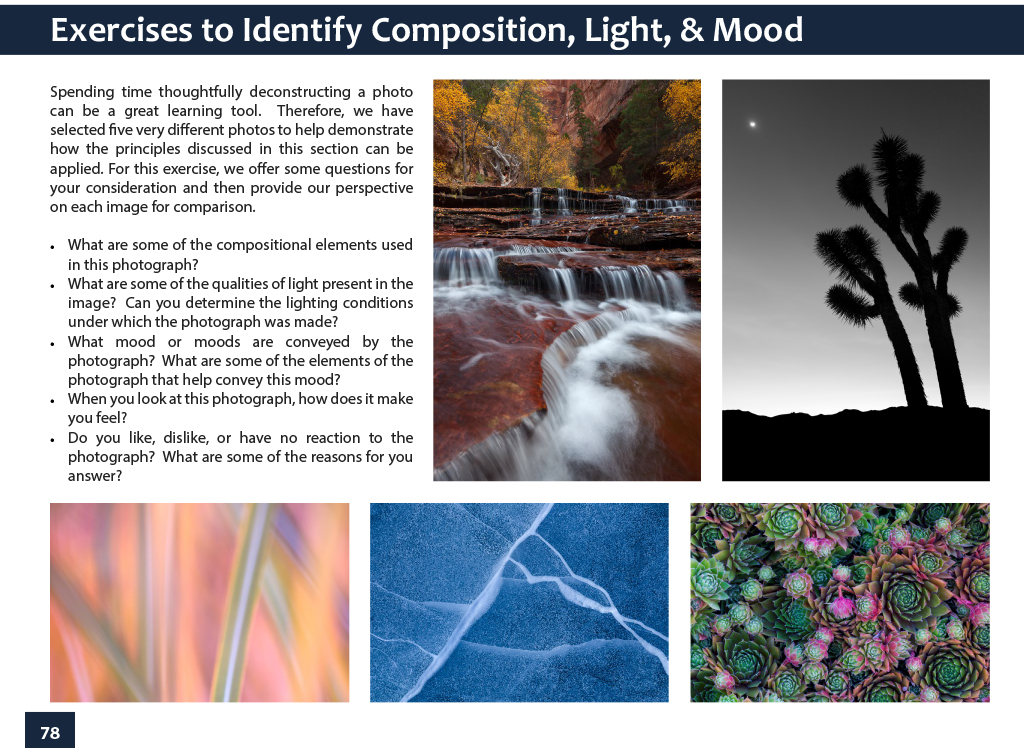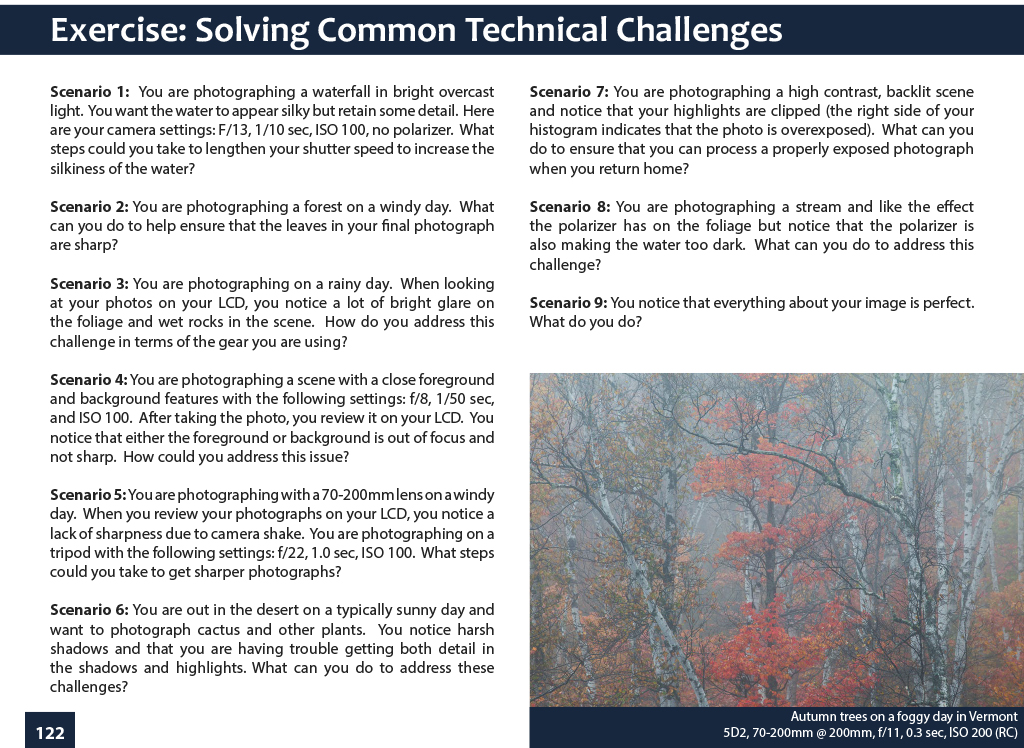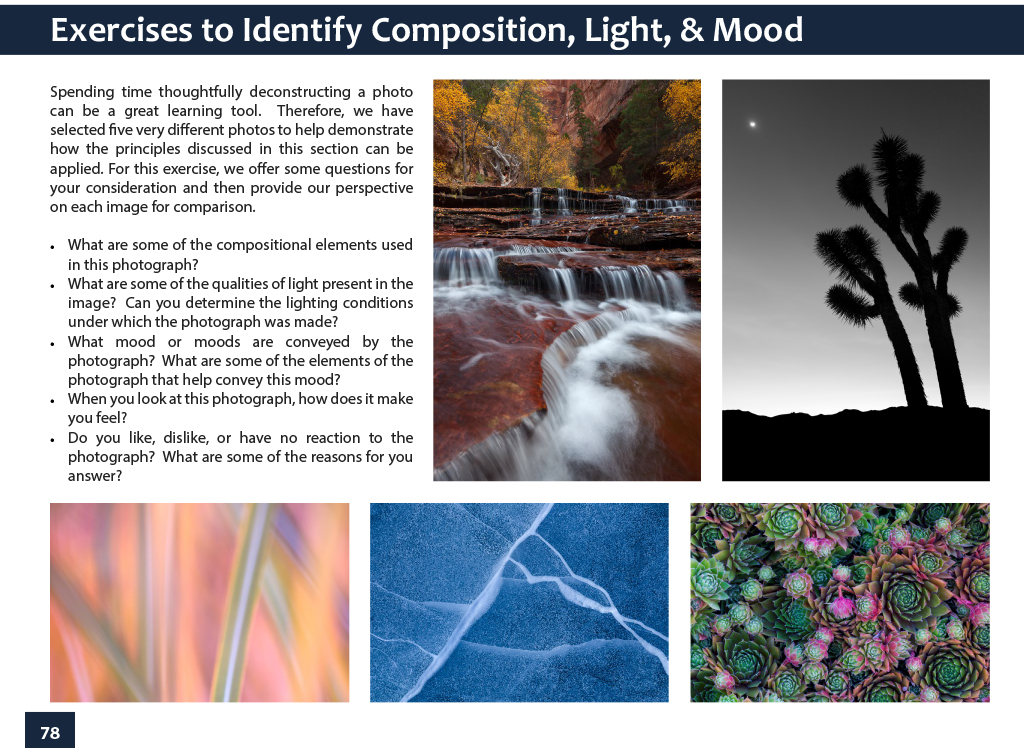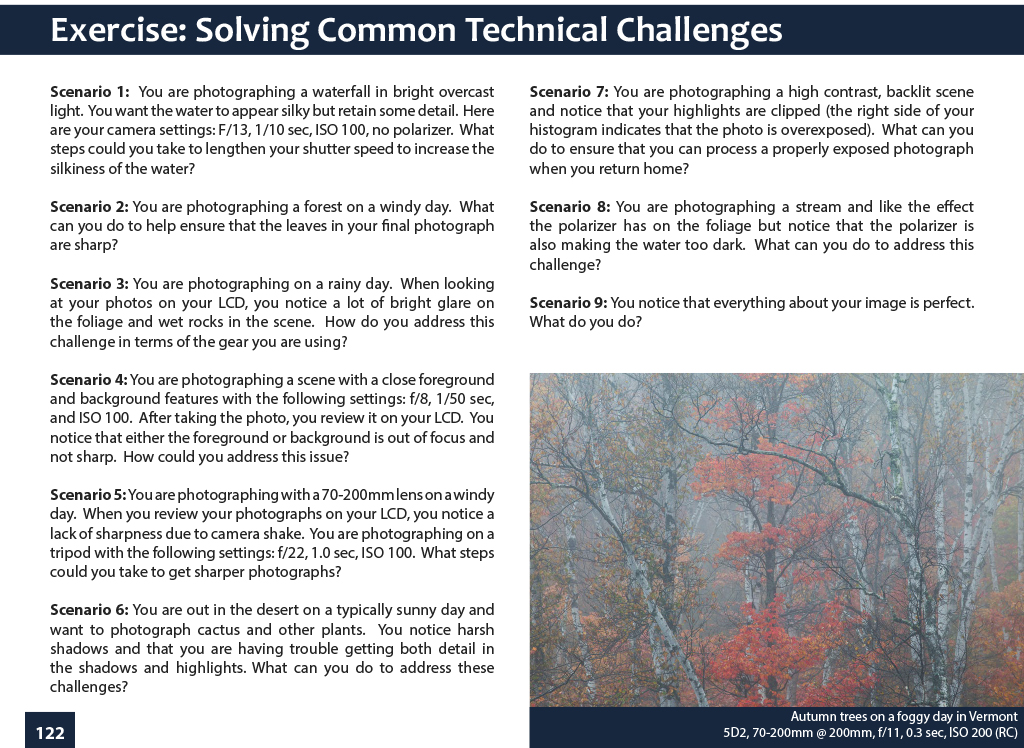 Selected Images from Beyond the Grand Landscape